Kate Nudds and Empowering Women
We've always believed that what is good for women in business, we will promote and support. Obviously that now includes our passion for men in business too.
So if you are a member and involved in an event. From Property Show to Interior Design Exhibition, we will support you!
Here Kate Nudds, Career Confidence Coach and Independent L and D Recruiter shares why she is involved with ProspHER Fest: Empowering Women to Evolve Their Story with event manager Kate Nudds (Insiders Member for Business Women's Network.)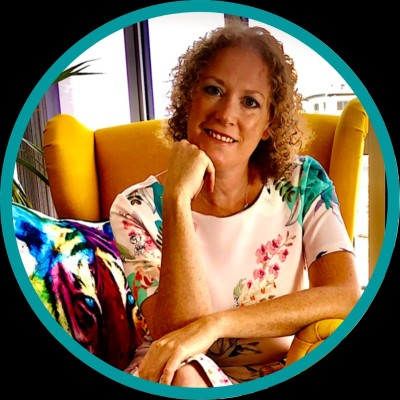 ProspHER Fest is a unique festival designed to empower women with passion, purpose, and power. The festival's mission is to help women progress professionally and personally by providing a positive, uplifting, warm, and celebratory atmosphere that also champions local business.
As a member of the Business Women's Network, Kate brings a wealth of experience and knowledge to ProspHER Fest. Through their involvement in the festival, Kate is able to support the mission of progressing professionally and championing local business by using her 20 years networking experience. All the stand holders and speakers will offer guidance and support to festival attendees, helping them to progress professionally and achieve their goals.
ProspHER Fest is an opportunity for women to celebrate their accomplishments, network with like-minded individuals, and be inspired to level up in their current roles or seek a career change. The festival offers a relaxed and fun environment where attendees can learn, network, and be empowered to achieve their dreams.
The festival is inclusive and offers a safe space for women to connect, learn from each other, and grow in skills and confidence. It welcomes families, children, and all genders to come along and be part of the festivities.
ProspHER Fest is one of the most important ways the organisers give back to the community and facilitate personal connections that can truly change lives. With the involvement of Kate Nudds, the festival is able to offer even more support and guidance to attendees who are looking to progress in their careers or seeking inspiration and motivation.
Join the celebration of female empowerment and be part of a community that supports each other. Attend ProspHER Fest and experience the power of women coming together to evolve their story with passion, purpose, and power.
Here is a link to join and be a part of this awesome day ahead on May 17th at Venue 16 in Ipswich…
https://www.eventbrite.co.uk/e/prospher-fest-2023-ipswich-tickets-554666661917
If you attend, please do ensure you say a big Hello from us. It's always good to get the selfies of Insiders meeting up. Tag us on IG with #BWNcouk