Side hustles – how to overcome the cost of living hikes (without putting your prices up or selling a kidney!)
As a business owner you can't help but question how you will sustainably grow your business without putting your prices up as the cost of living goes up again and again.
I really feel for the public sector who don't' even have the option of pushing themselves harder to increase their income.
So with that in mind we asked our confidential mastermind group about their plans for making more money without having to work 24 hours a day. (Usually we wouldn't share details of conversations on the Insiders because it's a confidential place to talk business, life as a business owner and gain new business but we thought with their permission we would make an exception for this important subject) and we were interested to learn how many Insiders had created automated passive incomes and side hustles (not a term I'm keen on, makes me sound like a cowgirl!)
It's a big passion of mine to create automated incomes and I've helped a lot of clients achieve this too, so that they can earn money while they are busy doing something else.
I love opening my bank account and discovering I've made money without doing anything – for me I have courses, books, affiliations, Hemp (random I know) and blog donations as my automated income. I thought it would be great to hear from our Insiders and shamelessly promote them and share what they've found to help them make more money and thus not have to put their prices up impacting on their customers too.
As Robyn Banks put it (no that's not her job!) we have fingers in many pies, and it's good to hear.
Robyn is the owner of Data protection specialists Adavista but when her and her husband are not running that business, they are making celebration cakes, hosting and building websites and helping Lions International with all their data protection needs.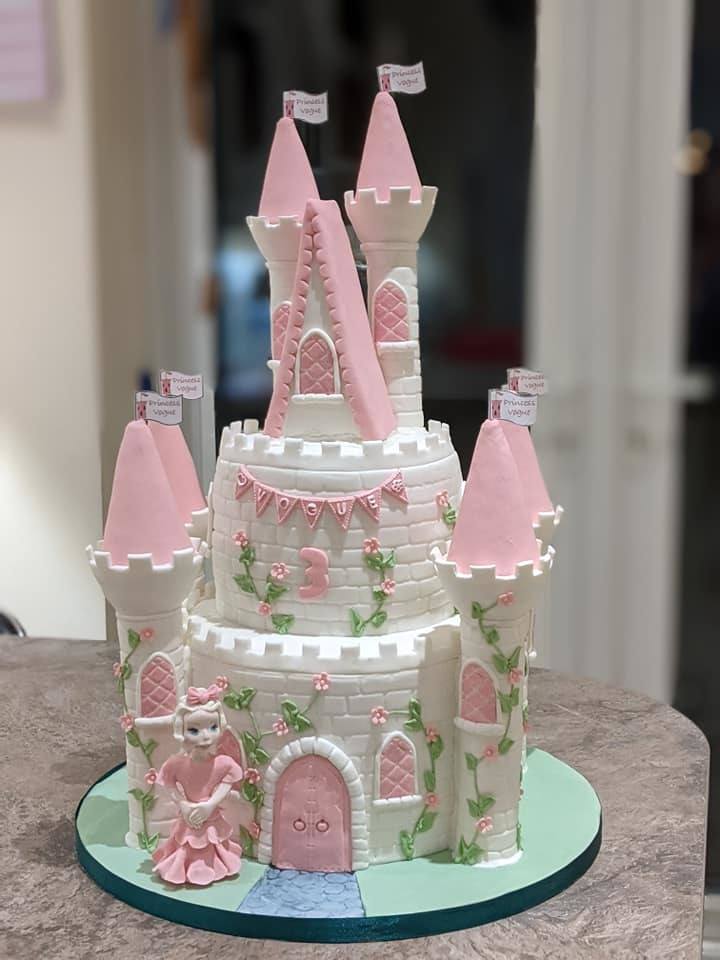 Helen Watson's day job is as a counsellor specialising psychotherapies, CBT and EMDR, not surprising that due to the pandemic and very real fears around the world Helen has never been so busy, with 2 busy practices in Maldon and Colchester, Helen also rents out rooms to therapists and small businesses in the area.
Helen told about her passion for Neal's Yard Remedies Organic "For me, I value the power of essential oils to support clients as part of a holistic approach to mental wellbeing, we also use some of the NYRO products like hand washes, hand sanitiser etc at both Colchester and Maldon consulting rooms.
We try and use products in the business that are ethical and eco-friendly because that's important to us – and the blue bottles are just one of the ways we of do that plus potential to earn a little extra. (Though I've stopped offering hands-on treatments myself, there's also ranges for beauty and massage therapists to use in their treatments so can be worth joining for various therapists.) To learn more about Helen and her businesses click here.
Jill Roberson is passionate about small businesses appreciating the value of being a green eco friendly company and often shares advice to the Insiders on how to achieve this. Her side hustle as a Tropic Skincare Ambassador not only brings in an income it also helps her team.
Jill told us "It's very important to me that I work with ethical companies. Tropic freshly make their products in their own cosmetic kitchens near Croydon, using only plant and mineral based ingredients. It's really important to me that they're a carbon negative company and that every product helps provide primary education to children in remote parts of the world." Check out Jills' eco approach to skincare here. Jill even offers online pamper sessions for you and your friends – now that's clever thinking!
For Karen Boughton the day job is all about VA services. Helping busy business owners find additional time and takin gall the jobs they hate, Karen said that she joined Tropic not to set up another business but because of the discounts she gets. Well saving money is another way you can keep more profit, right?
Clearly Tropic Skincare is a popular option for the side hustle since Claire Martine is an ambassador too.
"I have been a Leader with them for a year and a half, joined as an ambassador only 3 years ago.
I love all the decisions behind the brand that support its ethos to create a healthier, greener, more empowered world. Teamed with the proven efficacy of the products, I was happy to stand alongside a brand that not only promoted clean and natural products to my friends and customers with real models, but it's wonderful to support so many charities effecting change and people's lives globally. To be able to guide and inspire others in their Tropic journey is just the best
No targets, no minimum earning must, no pressure. The vibe is very supportive and high morale. I did it as my full-time venture until I completed my master's degree, I now have a part time role alongside this." We've seen this first-hand with Lisa Hardy often bringing other Tropic ambassadors to our events so that they could grow their businesses. It had no benefit to Lisa but it's about spreading the business love right?
For Daliah Hopcroft, when Dahlia's is not teaching people how to love telesales or phoning on behalf of business owners who hate it is a Forever Living consultant. Daliah told us "I first discovered Forever when I was unwell with an infection on my leg and a friend suggested using Propolis cream and I was blown away with the results and I've used them on myself and my family ever since. Their products harness the amazing benefits of Aloe Vera to improve health and wellness. They also have an award sinning skincare that I'm in love with too.
Tracey Fordham meanwhile may be known for her absolutely incredible Victorian inspired cake creations but her passion for holidays is now bringing in money too. "I've travelled around the world, and love helping people get the very best holiday on whatever size budget they have. It's been really tough through the pandemic but rewarding to know that our customers were well protected. Working with Not Just Travel has been an amazing experience for me. I feel like I'm holiday with my clients every day!" Click here to check out some beautiful holidays.
Sally Anderson Wai maybe a journalist of many years with a good few years working at the BBC, but when Sally is not writing copy, blogs or social media content for clients Sally also owns a dog walking, day care and holiday cat feeding services in North Essex.
"I adore animals and it means I can spend my spare time loving other people's pets. It's a great job and I often get inspiration for my PR and copywriting clients when I' doing it too!"
Helen Tovey is a life coach that specialises in helping people with body confidence "It was a natural addition for me to join Synergy and build a team – the products are award winning, and my customers tell me they feel it helps with their immune system, boosting energy levels and many other benefits. I know we talk on the Insiders about legal ways to promote products like these and it's great to share so many stories from customers. It's lovely to help others be physically well and love the bodies they are in!" Check out Helen's day job here.
Paul Boorman is the owner of White Label Detroit Pizza – it may sound bizarre, but they specialise in moorish pizzas that are as good (no better) than takeaway, but you cook them at home. Paul sells raw Pizza across Essex, Cambridgeshire and Suffolk (and they are growing fast – well who wants to wait 2 hours for a takeaway to turn up?) but when Paul is not making Pizza, he is a consultant to the leisure and tourism industry and delivers fine dining in your own home. It doesn't come cheap but since Paul is one of the top chefs in the UK, it's an experience you never forget. Try not to saliva over your tech as you look at these pics of Pauls food! You can see if WLDP deliver to your area here. We think Paul would travel anywhere to give you the gourmet chef experience as long as you are playing for the fuel/flight/boat to get him there. Learn more here.
Hungry?
If these ideas have whetted your appetite for a side hustle join us on the Insiders to learn more and discuss what you could do to boost your income.
We are a friendly group of business owners of all sizes and industries coming together to support each other through tough times and exciting ones, challenges and growth. No subject is off limit the only rules I insist on are;
1. Don't mention a business/product/service if you have not personally used it.
2. Don't share links to your site/social media/landing page unless you are looking for confidential feedback and advice on how to make them work better. This we actively encourage and Insiders are always happy to share ideas and advice.
3. Don't DM Insiders with advice and ideas, keep it in the confidential Facebook page then everyone benefits from your knowledge and can come to you for advice, and you gain new business. We see conversations from 2018 pop up with new comments as people use the FB group as a source of information and ideas for their business.
If you would like to join us, we'd love that, please feel free to share this article with your friends and social media world and let's keep talking on the Insiders. As the Founder of The Business Womans Network and a coach I've helped over 10,000 businesses to grow. They range from pre-start up through to very large global business. Your business is my passion, it always has been, and it always will be so the more you get involved in the Insiders the more I and those amazing business owners can help you too.
It's why all Insiders can sell my courses and keep 50% of the profit too. It's another way to bring in an income with very little effort and when you work so hard in the day job, it's good to get a helping hand right?
Learn more about the business, confidence writing and communication courses here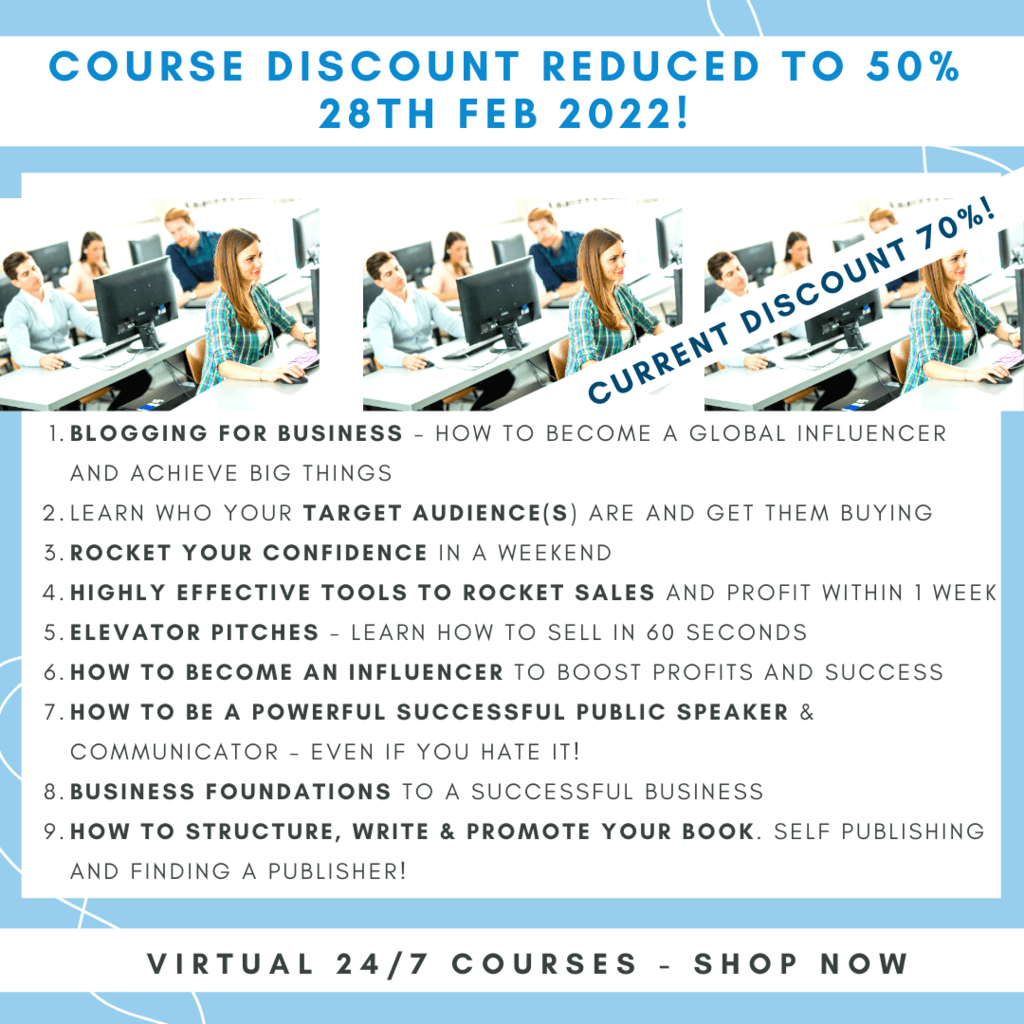 And just for the record, we actively encourage our members to put their prices up when it's right to do so and over on the Insiders we help you work out how to put your prices up and ensure people are happy to pay them. Use the magnifying glass on the confidential mastermind group to access the advice on that.