5 money saving tips from an Insider…
Our members are published on our site free of charge*, sharing advice, ideas, news and strategies that are good for business owners, professionals and even charities. If you think it's good, we want to share it!
Here Caroline Beament, A Utility Warehouse representative and passionate money saving mum shares some advice on how to keep more of the profit you make.
"If you hang out on the Insiders like I do, you will know that I'm determined to ensure you keep as much money as possible and I love sharing ideas on how to do that. Here I share 5 super quick tips to help you save even more money – some you may already do! 
Your sewing kit will be your best friend!  Simply if something rips, see if you can repair it before you buy a replacement! You'll save yourself a fortune – a really simple tip but a money saver! You can pick up a decent sewing kit for a few pounds and if you teach your children how to do this, they will save money in their uni days too!
For every clothing purchase you make, ask yourself, "How often will I wear this?" Consider your cost per wear. If you aren't going to wear it enough, it's probably not worth it. This is something I find myself doing all the time. Often my Husband will say "treat yourself to a new top" or "Is there anything you fancy?", my reply is simply "I don't need anything". 
Join your local library! Yes I know they are possibly going to be a thing of the past one day if (Insider Pia from Therapia doesn't get her way!) however you can save a tonne of money by borrowing rather then buying your books. There are also free sites where you can borrow audio and digital books from your library.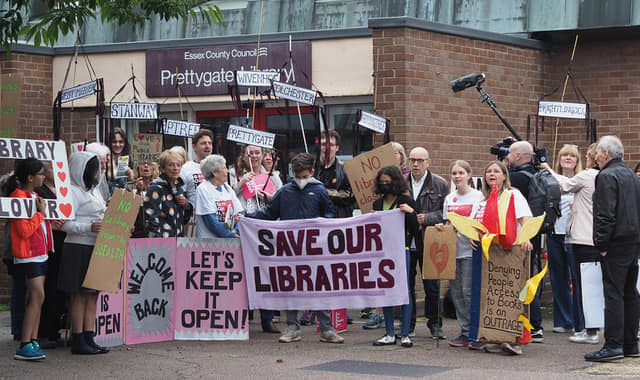 Go on a treasure hunt!!!   This one is fun!!!   Gather up all the loose change in your house and car, check down the sofa, in drawers and even old clothes pockets and make a deposit in your savings!!  This one is great to do with the kids!! Fancy finding a spare fiver in a pocket!! 
Pay for Your Bad Habits!!  Choose a bad habit of yours that you'd like to get rid of.   Take a jar and label it with that bad habit.   Select a denomination to put in the jar every time you find yourself partaking in said bad habit.   For example let's take slouching. If you want to correct this habit and sit up with a straight spine, label your jar "Slouch Habit", and place £1 in the jar every time you catch yourself slumping down in your seat.   You'll save a little money and hopefully get rid of that little habit. As our Founder Mandie Holgate would say "get others involved and you will become accountable" So yes tell the family! With regards to this one, I have been told that this would actually make some people poor (oh dear) what kind of bad habits have they got!!! LOL!!! 
i'd love to know what you do to save money. So do feel free to connect with me for more, https://linktr.ee/carolinebeament
My job is all about helping you look at what you spend money on how to make savings. I'm always up for talking money saving on the Insiders too, so see you on the Inside!"
Great top tips Caroline, thank you.
As a member you can write for our blog for free and we do not remove publications or links. We promote our blog articles through our social media and monthly newsletter.
Agencies pay £75 per article (£50 for multiples of x4). Free publication of articles for all sponsors. Further information here.