Dying wishes, best selling authors and the perfect summer read (even in winter!)
Our members are from every industry you could imagine! Here best selling author Soulla Christodoulou talks about her new book, that Insiders are already snapping up!
Soulla has already made enough money from book sales to cover membership into 2023! And we love that like our Founder Mandie Holgate, Soulla and the many successful authors on the Insiders, are keen to help others find the book in them too. Soulla attended her first networking event and had this to say;
"Thank you so much for today – I really enjoyed the networking."

Author of the new best seller for holiday happiness, The Village House, Soulla Christodoulou.
Here Soulla, tells us more about the inspiration for her latest best seller and how to buy your copy.
My latest release, The Village House is published by Kingsley Publishers, 21st October 2022 and already selling as well (if not better than!) Broken Pieces of Tomorrow and the beautiful The Summer Will Come.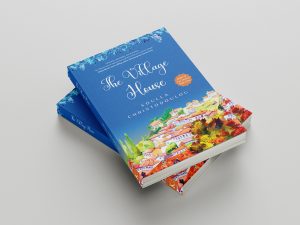 The Village House is a stand-alone romance fiction story about reconnecting with your roots, finding love in the most unexpected places and trusting the magic of second chances.
My grandma's passing back in 1995 left me feeling lost and like a boat out on the open seas without a paddle. In her final few days, visiting her in hospital, she repeated over and over again that she wanted me to have her home in Cyprus. (I am a UK born Greek Cypriot) Sadly, she died without a will and her wish died with her.
The first seed of an idea for The Village House was planted in me as far back as then though I was at the time working in corporate sales for a West London hotel. A million miles away from my author and writing life.
Fast forward to January 2018 and I wrote the first lines to The Village House, my fourth novel, where a successful business woman inherits her grandmother's house in Omodos, Cyprus. What at first is an inconvenience soon becomes her saviour; a chance to reconnect with her Cypriot roots and find love.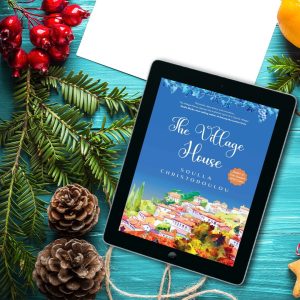 So writing the story has, in a way, magically allowed me to write my own happy ending to a part of my life which was left open-ended and left me feeling at a loss.
If you like stories with a dual setting and strong female characters who are real and flawed, successful yet make mistakes, but still find their happy ending, you'll love Katianna and The Village House.
I hope you'll give it a read and that it brings you some quiet relaxation and me time over the Festive Holidays.
Many thanks again. With love and best wishes, Soulla
To learn more about Soulla, connect and buy;