Every month our newsletter is packed with news from business owners like you.
This month we hear from the medical innovation industry, mortgage industry, health and wellness, and there's news on events and the launch of new businesses.

It's packed.
Grab a cuppa and enjoy!
Didn't get a copy?
You can sign up to our newsletter on this page.

Our newsletter gets a high open rate, because it's packed with information, events and news from small business owners like you and it grows businesses.

As Koala Digital said recently "It's so much more than just a networking group."This month we include how to make money on holiday and how to feature in the press for free, and;

Exciting news from members.
Events good for business.
Free networking. (Virtual and Face to Face.)
Feedback on the exceptional AI webinar – you can still access that.And inspiring insights, educational advice, and opportunities to help you make more money and grow your business.
Competition winner announced below – prize worth up to £2950!
The articles and training you missed.Want to feature?
Email us
Join us

Improving SEO for your small business
You may know the importance of the right links to your site, landing pages, social media and blog however do you know we can make it easier for you. Insiders can write for our award winning website for free.

If you are not a member it's £75 per article.Articles feature on our website.Are promoted in our monthly newsletter. You are reading this!

Include valuable backlinks that support your SEO strategy.
Feature in our social media on Instagram, Facebook and LinkedIn.
Ensure members remember you!
Read something you love?
Please feel free to share our members articles.
On social media tag us @thebusinesswomansnetworkcouk and #BWNcouk
If you contact a member let them know where you saw them.

Send us your stories for inclusion every month. More info on the Insiders confidential mastermind group.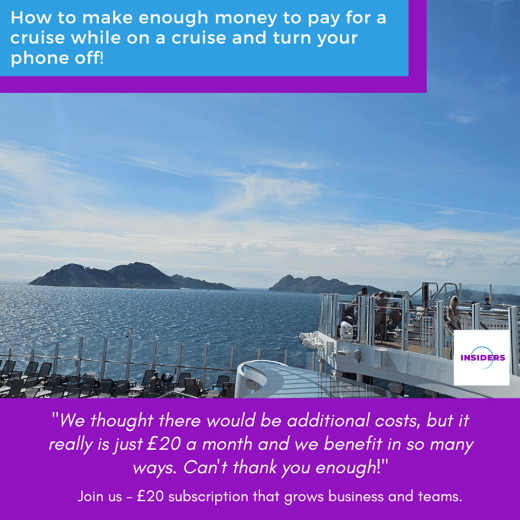 How to walk away from the office (turn the phone off) and make money.
Mandie Holgate cruised away and turning her phone off and still made enough money for another cruise. Here shares how.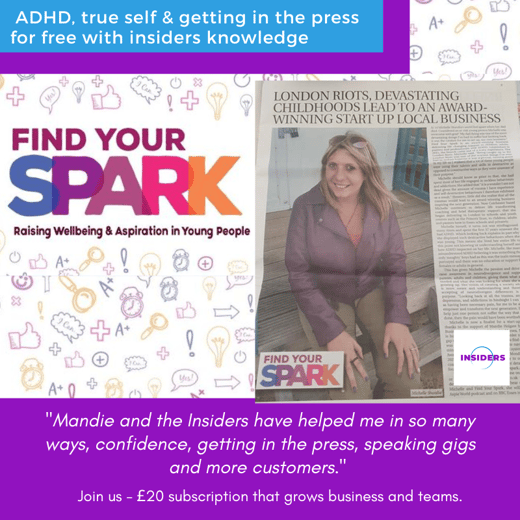 Need to get your small business in the press for free? Michelle Shavdia joined us late 2022 and is now a multi-published writer featuring in the press nearly every month thanks to the training from our Founder Mandie Holgate, here Michelle shares more of her story and how to get in the press for free.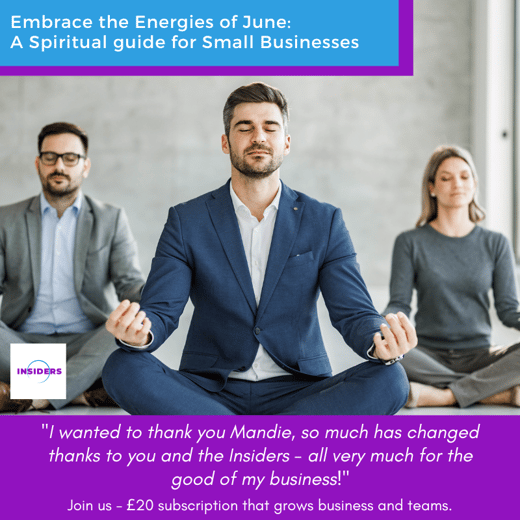 Embrace the Energies: A Spiritual guide for Small Businesses. You don't need to be woo woo to benefit from a more spiritual approach to success. Our members are a diverse range of experts. Here Sheena Ramgobin shares ideas to success you may never have considered.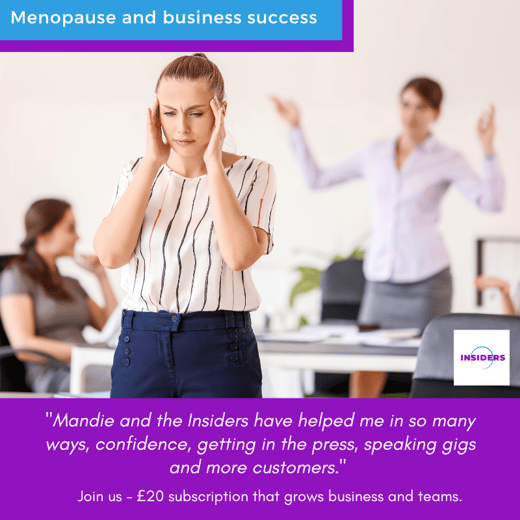 Menopause and business success. According to the Office for National Statistics, there are approximately 15 million women aged 45-64 in the UK labour force in 2021, many of whom could be experiencing menopause or perimenopause. Here member's Menopause Vitamin Company share how they found a solutions for them and how it led to a new innovative product on the market.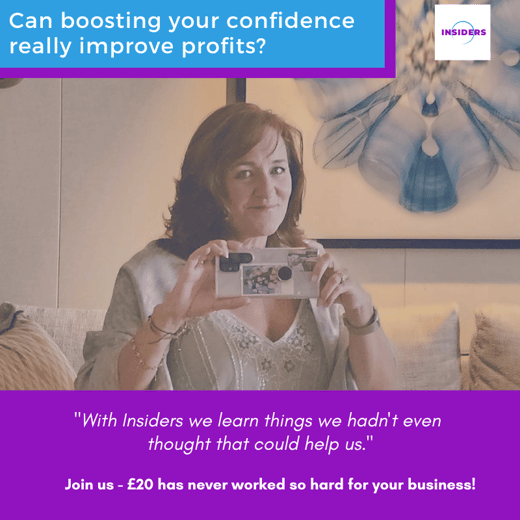 Can boosting confidence improve profits? We have a proven track record of improving confidence levels, self belief and improving mindset. Click here to read how to boost your confidence, and yes we know it could make you more money.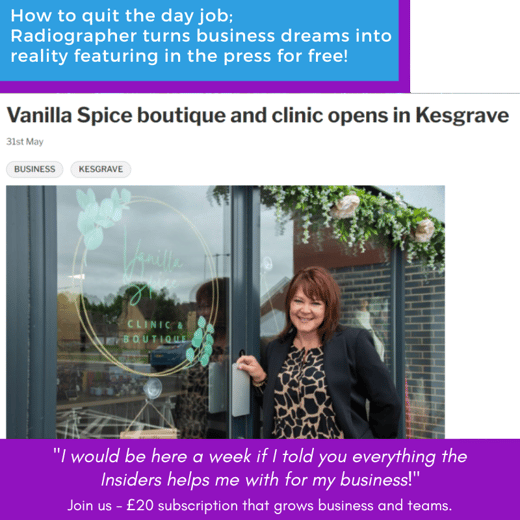 Members' launch new business.Here member Sue Tetley talks about the launch of her new business with her partner. OS Suffolk and how fulfilment could help your small business.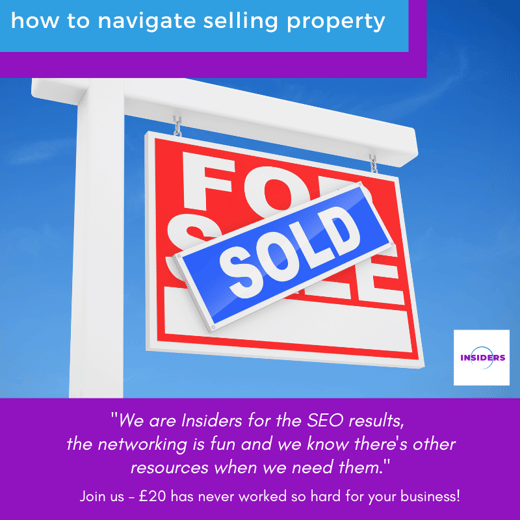 Mortgage and selling property advice from members Castle Mortgages.In such volatile times it's great to have members that specialise in everything. This month Castle Mortgages share advise on selling property and remortgaging advice for business owners.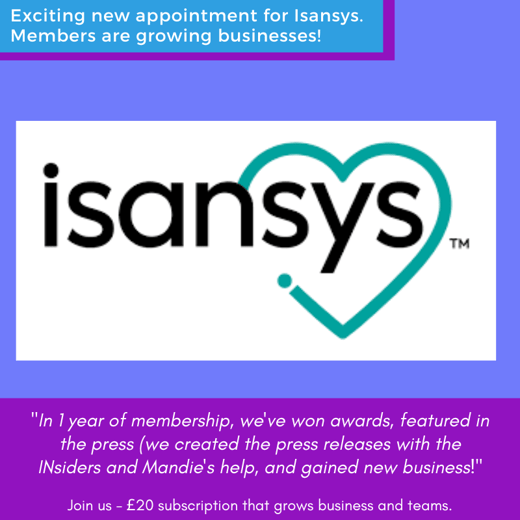 Medical innovation company grows and grows!
Here members Isansy share the exciting news on their new COO and how it's helping development in the healthcare industry.

Events Not just our networking events…
Virtual networking. 20th July.10am. First hour talk about your business.11am. It's a packed hour of training, mentoring and support and leads to new business every month – it's powerful stuff!Stay for both hours or just one. It's also included in your £20 a month subscription fee.

FREE AI webinar – We are still getting amazing feedback on this webinar. You can access all webinars and training on the Insiders confidential mastermind group. We delete nothing and it's including in your £20 subscription fee.

Project 22.2. 1 White shirt. 222 people. 22 Locations.All Black & WhiteOnly 3 prints will ever exist signed by the artistIt's a huge project from stunning headshots company Bentley Portraits Lancashire based. Great to follow on social media and get involved.

Please note we aim to promote members events from across the UK, so please do email your events for inclusion. thank you.Have questions?
Either respond to this email or contact the sender on mandie@thebusinesswomansnetwork.co.uk

£20 has never worked so hard in your business.
With business men and women from every industry you can think of…It works how you need it too.
Some have been members for 8+ years and never access the networking, choosing to use the 50% discount codes for our courses.
Some only want to network and that's' fine.
You can do that at the monthly events and on the confidential mastermind group every day of the year if you wanted to.
Some only stalk us – we know you do and that's okay.
Some are more interested in the free promotion and there's a lot of that in your £20 a month membership.
Publication to our award winning website. promotion through our IG, FB and LI accounts – check out how many followers we have to see how many people that is we can get you in front of.
Some have day jobs and are building a side income or looking to leave employment and launch their own business. For them they love the Quit the Day Job course and the mentoring and training on the mastermind group.
Some use it for market trends and to discuss new ideas and products they could launch. Insiders will be honest with you, so the quality of the advice is exceptional.

Congratulations….To Sally Anderson Wai from Write Wai CopywritingEvery month one lucky Insider wins a course. There's a lot to choose from.Which would you choose from this list?

Discounts and exclusive offers from affiliates
Our Insiders are a generous bunch!
Some of us were lucky enough to bag a free ticket to the awesome Essex Property Show (which is already booked for 2024 and our members will be there.)

And thanks to Tide Logistics some members have exclusive prices on exhibiting at a 2 day Summer Festival packed with music and entertainment including Michelle Taylor Celebrant.

Did you know you can also get discounts on PA and admin, Data protection, HR, Telesales, Allergy doctor's services, print and design, copywriting, tech and hardware repairs, coaching, business growth courses, website design, legal services, digital agency support, testimonial videos and wealth management!More coming soon including Facebook Ad's experts.To learn more click here.

You can see why £20 a month works very hard right?

Joining us our business mastermind group and networking organisation is hassle free…
Because business owners use us in so many ways, if it's not right for you, there's no minimum sign up period. Most members have been with us for over 10 years and new members can't get over how much you get for just £20 a month, but if your situation changes and you don't need us any more, we will miss your expertise, however cancelling is mega easy. It ensures we work very hard to keep you and you know we genuinely care about every penny you spend with us and will make it work for you and your business.It's a risk free way of trying our networking and business growth community.

Join here – it's just £20 a month