Local business Opportunities at the hart of the community
Mersea Island, Essex based, best selling author and coach, Mandie Holgate founded The Business Womans Network in 2009 hosting the first networking meeting at the Vineyard café, hoping a few local business owners would turn up. 55 coffee's later the BWN was born and 14 years on they've helped over 10,000 businesses. The pandemic changed things massively as it did for many businesses with 17 events across 9 counties being reduced to one monthly event and the launch of the new online mastermind group and networking organisation.
4 years on, The BWN, now known as the Insiders has business owners from North Scotland to South Africa involved, with the majority of members in the UK it's an inclusive environment with all professionals represented. Not just traditional professionals, charities rely on the BWN's support and advice as do many doctors, teachers and nurses looking to create a side business to cope with the cost of living. And being totally inclusive business men attend regularly now too.
For fun Mandie asked if local members would like to meet and 26 businessmen and women and 2 babies networked and discussed business and motivation at The White Hart Inn in the centre of the village.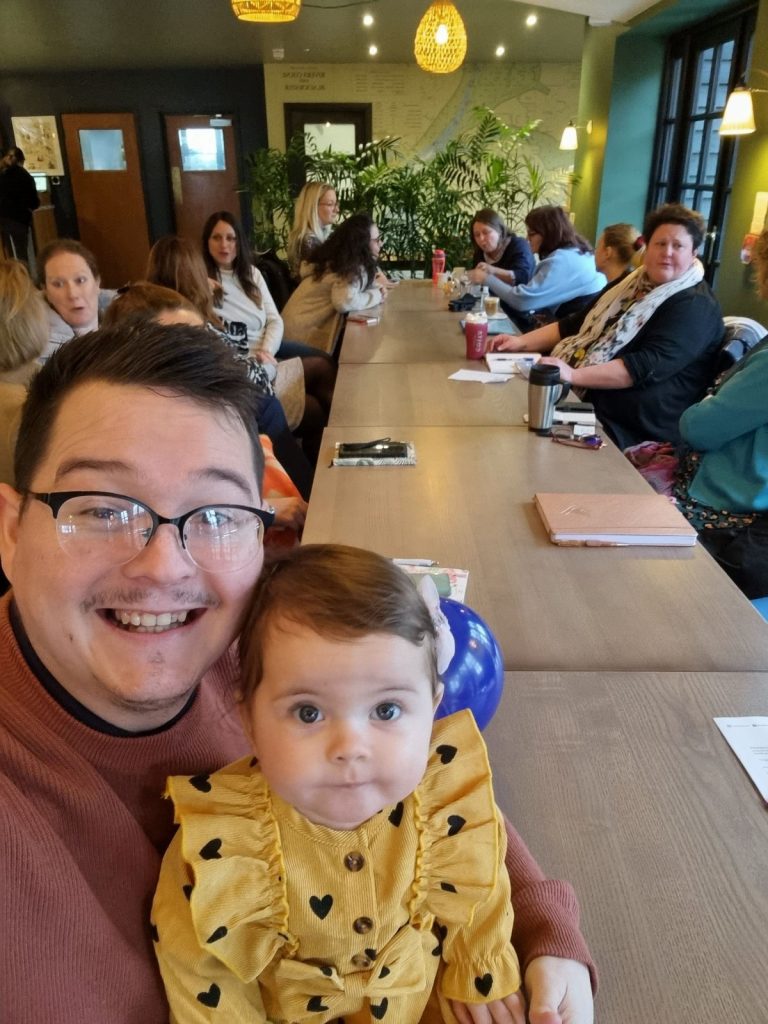 New to the BWN Michelle Shavdia from Find Your Spark said "I walked into the White Hart in March and within 6 weeks I was an award winning businesswoman! At Find Your Spark I've helped people to understand their ADHD and not let it define them for over 20 years but I'd never thought to enter an award. Mandie shared some award information on the Insiders mastermind group, I entered and was a finalist. Mandie is very giving and inspiring and has already helped me with the work I do for autistic and ADHD children your Spark already."
Lydia Adams from Belhus Properties added "I used to attend Mandie's events at Five Lakes, years ago and didn't realise it was still available online, so joined that and went along to The White Hart and met so many incredible people. We've already have lots of Insiders who have signed up to our upcoming Essex Property Show that will be held on Sunday 16th July 2023 at Colchester, Charter Hall. Mandie has been very supportive in helping Belhus Properties, the organisers of the show by recommending potential businesses to showcase their products and services. As well as giving us many lovely shout outs through her multiple platforms of connections she has. The response and support has been overwhelming, we can't thank Mandie enough for all she has done and continues to do to support us."
Originally known as The Business Womans Network now events are just as likely to be populated by businessmen as women James Kearney, Business Development Manager. Koala Digital said "I joined at the start of the year, looking to meet others who can help me grow Koala Digital and also benefit from our digital marketing services. We're in month 4 and have already designed a website for a fellow member, Sharon Jenn of Timeless Furniture Art in Mersea, and continue to work with other members to help their online presence. I've taken great knowledge from fellow members who've all been very welcoming into the group. Mandie is great at connecting members who can help each other. The online and face-to-face sessions offer great convenience, and the support amongst other members has been great for me."
Business men and women came from all over Essex, Suffolk and Hertfordshire for this get together. It really is a community that works together, with many members describing the BWN as not just good for business, but supportive, collaborative and packed with accountability and great advice. When asked to say one word that summed up the Insiders members said;
Is there one word that covers community, safe space, mastermind, collaborative, chop slapping, accountability group ?

Claire Pavlou – currently completing 'quit the day job' on line course. To become a full time artist/teacher. Www.themoltenpixie.com
ICU nurse Claire Jakes who has been a member since 2009 added;
Amazing! Claire always the Neonatal Intensive Care Nurse to Mandie we even did a nude calendar for charity together raising thousands but to everyone else I bring gorgeous salon quality nails and lashes into your lives as anyone can put them on even me !!

https://meamora.co.uk/clairejakes
The word Supportive was echoed by many business men and women for the Insiders role it plays in their businesses. Caroline Beament, The Money Saving Mum(passionate about helping you save your money) said it is her go to place. And John Bentley corporate and head shot photographer based in Lancashire added "Mastermindery, if that's a word!"
And Soulla Christodoulou London based best selling author of beautiful fiction inspirational holiday fiction added "Outside the box thinking, I love this community!"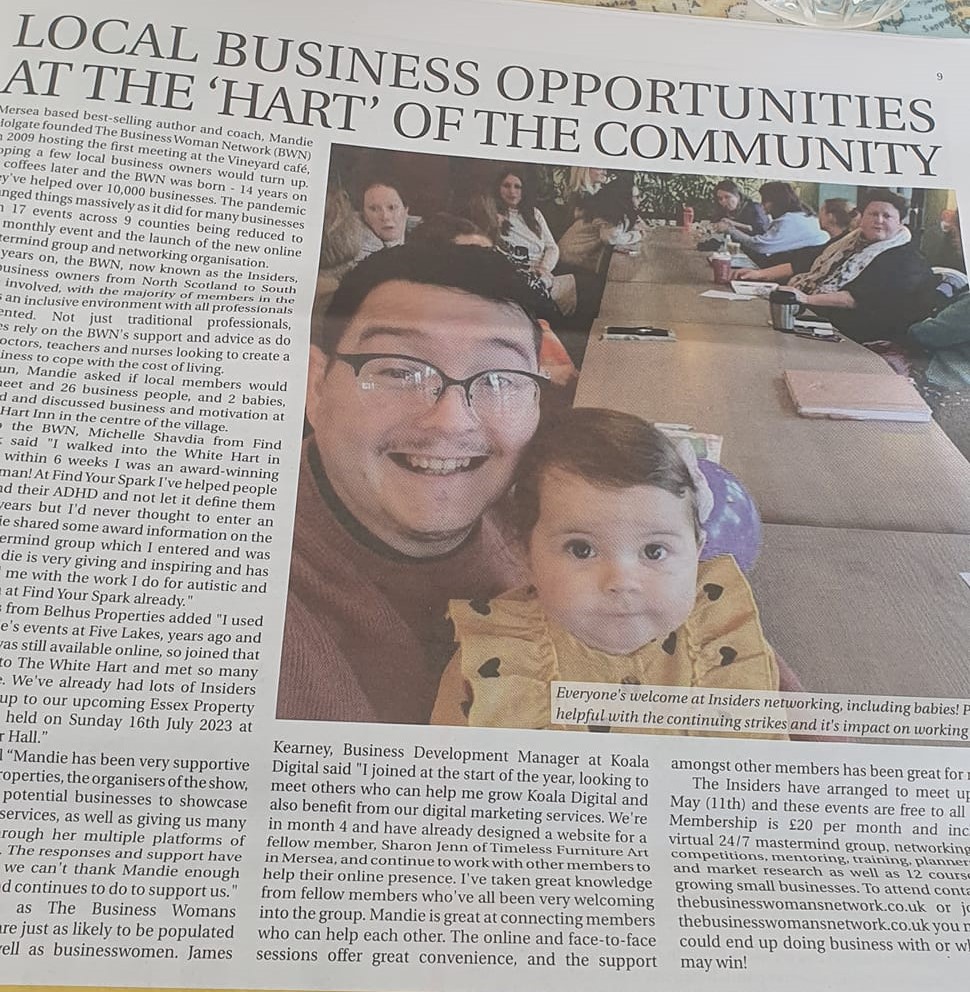 The Insiders have arranged to meet up again in May (11th) and these events are free to all members. Membership is £20 per month and includes the virtual 24/7 mastermind group, networking, monthly competitions, mentoring, training, planners, feedback and market research as well as 12 courses aimed at growing small businesses. To attend contact Mandie@thebusinesswomansnetwork.co.uk or join at www.thebusinesswomansnetwork.co.uk you never know who you could end up doing business with or what award you may win!
Thank you to The Courier for highlighting our face to face networking!