The driving passion to set up your own business (Part 1)
We asked our members what their driving passion was to set up their own businesses. We thought it would make inspiring reading for those thinking about self employment or a side business to get through the challenging times.
We were blown away by the responses!
Over the next few weeks we will share the incredibly inspiring, empowering and quite often tear jerking stories from our members. Business men and women who decided there dream of their own business or charity could be a reality!
Please note that some of these stories may be of a sensitive content nature.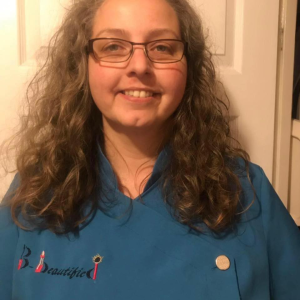 Helen Taylor told us "I set up my business because I had no confidence in myself. I didn't like what I saw when I looked at myself in the mirror and hated my photo being taken which all stemmed from 2 different relationships, one was physically abusive and done ABH and caused me to have a miscarriage as he'd punched me continuously in the stomach and the second one was mentally abusive.
Years later I found I could start to like myself (some situations I still struggle). I learned to have more confidence with having my photo taken and then went onto doing loads of lives on social media. I wanted to help other people find their own confidence with what they saw back in the mirror and feel beautiful."
Helen owns B-Pampered at B-Beautifed and you can get in touch with Essex based Helen here
We are pleased to report that this business woman does not in actual fact rob banks for a living, despite her name, Robyn Banks is not only an Insider, Robyn is also an affiliate. You can see the areas that Robyn can support your business in legal requirements here.
Here's Robyn's reason why story…
"I set up my Adavista because A) I found it difficult to transition from public sector to private sector.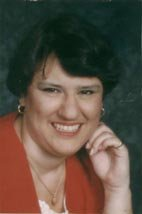 And B) I had all this unique knowledge and experience in implementing a particular law set that I could utilise for others to implement the legal requirements seamlessly into their businesses/organisations .I found I have a knack for helping others to understand this and use it to empower themselves.
With the changes that were introduced to small businesses, I found that many were "Googling it" and ending up with poor advice or incorrect advice that could cost them £400 in an instant fine. Working with The Insiders means I can help small business use, store and monitor their data usage correctly, which is also good for business."
The BWN attracts business men and women from many professions. From banks and accountants to doctors and bakers. Here Anca Ciobotaru the Allergy Immunology Doctor and our latest affiliate shares her reason why.
If there is a prerequisite to being happy and enjoying life, that is good health.

Dr Anca Ciobotaru
"It doesn't have to be perfect health, but if it's just a little bit better, it counts. The Allergy-Immunology Doctor helps people feel heard, validated and supported, gives them access to cutting-edge investigations, to a framework to integrate and interpret all the vast information about their health, and to comprehensive interventions that are truly personalised. I started my business because I really care about people and because it would have been unethical to carry on with the 10-minute consultations and prescription-based recommendations when otherwise I could offer them the best chance to achieve optimal. I know it's more than just passion that drives my success, however I still feel that core motivation will get people through unavoidable setbacks."