Our newsletter goes out once a month to members, across our social media and to interested stakeholders. Your business could feature too. Not the prettiest looking articles you will ever read but we promise more packed with good things for you, your business and your staff than a beach in Ibiza in August!
Didn't get it? Sign up at the bottom of the page to ensure you get all the latest next month.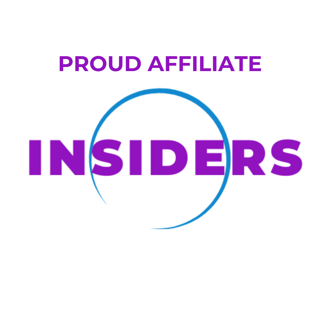 Got your logo?
Our members asked for logos they could use to promote their membership Send us your images of where you put yours, for inclusion next month.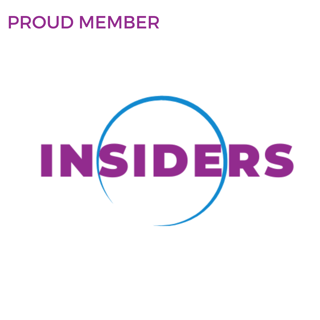 Hi Business Owner,
We know what you will read below sounds impossible for £20 a month, so if you want proof, get in touch with any of the members listed who will be able to tell you why they love our business growth and networking community.
Business Owners and Professionals read on for;

Free wine at our summer networking and beach event tomorrow.
Free Facebook Ads Training Webinar for all members from our latest affiliate Karen Rhodes who offers Facebook Ads training, done for you services and exclusive Insiders offers.
The logo for you to use and share – proud members and affiliates.
Events good for business.
Free networking. (Virtual and Face to Face.)
Competition winner and this months competition. Win courses and training worth thousands.
How to increase your mailing list by 3100%!Why business support is essential.
An exclusive offer for members and advice on ADHD in the workplace.How to become a multi-award winning business.
Etsy Stores; Should Your Business Be there?
Want to feature? Email us. All members feature for free.

We promote you.Join us

Improving SEO
It's important to get the right links to your site and we can make it easier because Insiders write for our award winning website for free. Non members £75 per article.Articles feature on our website.Are promoted in our monthly newsletter. You are reading this!Include valuable backlinks that support your SEO strategy.Feature in our social media on Instagram, Facebook and LinkedIn.Ensure members remember you!
Join here

New members.
This month we welcome;
Associate Estate and Letting Agent, Kate Carolan from David Lee,
Varsha Hathi.
Karen Mitchell from Esme's Escapes an award winning destination in Somerset (check out their holiday options!)
London based Chartered accounting Anum Hassan from Accounting Assist Ltd.
Suffolk based Elise Challis with 4 businesses we will tell you more about over the coming months.
The talented Mark Darling from Darling Picture Framing, the Essex coast based fine art gallery, celebrity memorabilia and framers – we could live on their website looking at all the celebrity and sport stars signatures they have!
We can't wait to network with you and promote your business to our huge audiences.

Grab a cuppa, these read will grow your business!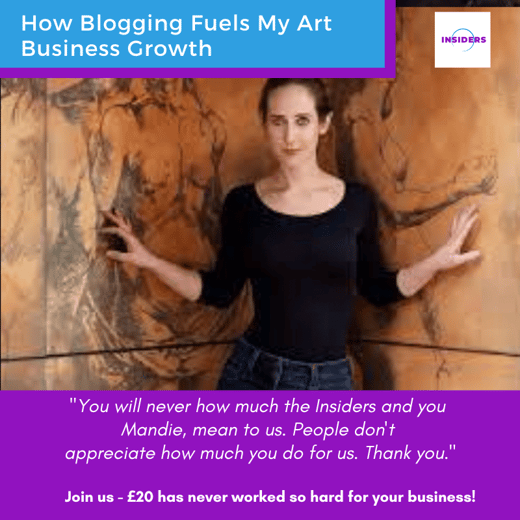 Blogging delivers a 3100% increase to your mailing list!Yes we know that sounds crazy, however Midlands based Artist Charlie Kirkham shares how she bought the Blogging for Business course and it's led to some amazing things. 3100% increase is just the start! Don't forget all Insiders get a 50% discount on our courses. Read more here.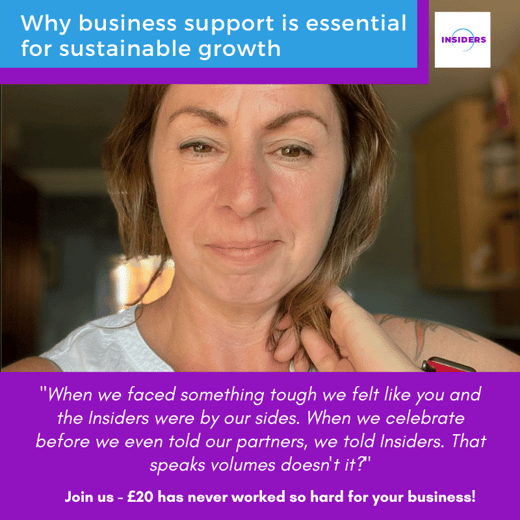 Why Business Support Is Essential.New member and affiliate Karen Rhodes who specialises in Facebook Ads shares essential advice on growth, networking and we think you may spot a few of those networks that you never return to! Read more here.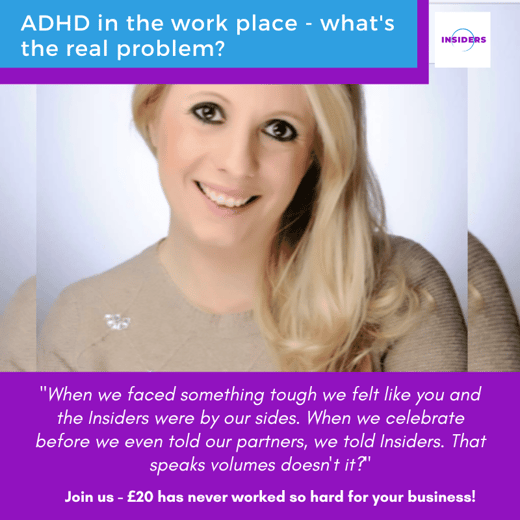 An exclusive offer for members and advice on ADHD in the workplace.Michelle takes full advantage of her membership sending us great content every month. If you need to consider customers, stakeholders and employees needs and how ADHD, Neurodivergence and Autism could be impacting on your business, this is a useful read.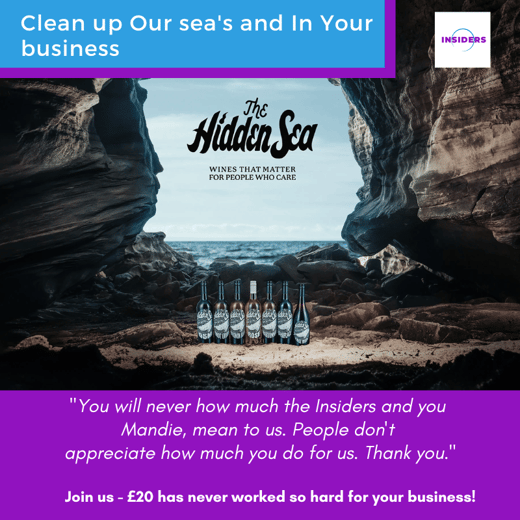 Social media delivers free wine.Yes, really. Our Founder Mandie Holgate spotted a post from Hidden Sea Wines about their ambitious project to clean up the worlds seas and why and offered to help. The next thing you know we are having a FREE networking and business growth session on the beach, with free wine! Read more about Hidden Sea, free wine and our event here.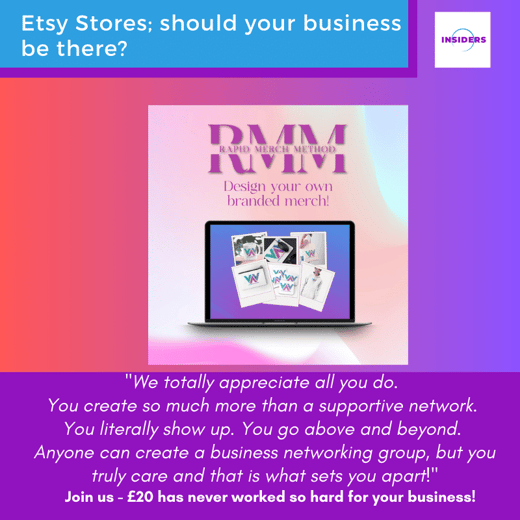 Etsy Stores; Should Your Business Be there?It's not easy growing a business, so when companies offer platforms to do it for you, are they always right for you? Here Nottinghamshire based Naomi Jane Johnson shares some essential advice if you are thinking about Etsy.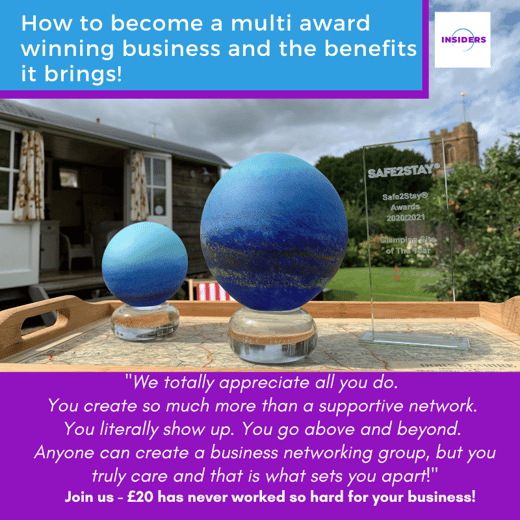 How to become a multi-award winning businessAnd the benefits it brings.This multi award winning Somerset business owner has some excellent advice on how to enter awards and win. Click here to read Karen Mitchell from Esme Escapes great advice.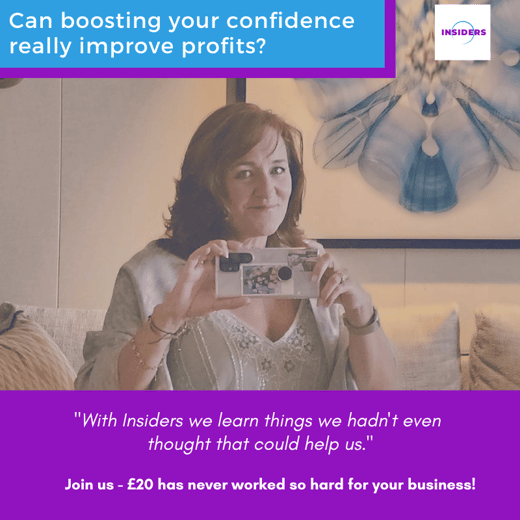 Confidence = higher profitsWe boost your confidence fast and if you've a member of staff who lacks confidence we've a proven track record of improving confidence levels, self belief and improving mindset. Click here to read how to boost your confidence, and yes we know it could make you more money.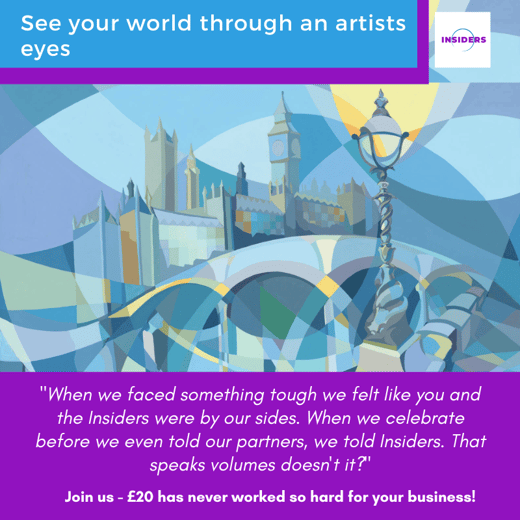 A beautiful readImagine your favourite coffee table book…And you are going to love this read from London based artist Paola Minekov. A journey around Amsterdam, Turkey, London and Bulgaria. Click here to fall in love with this talented artist.

EVENTS Not just our networking events…
16th August, 11am. Beach clean, picnic, networking, business growth and free wine. All the information is on the Insiders and it's free to members. You are welcome to bring family too!
***Virtual networking. 21st September 10am.10am. First hour talk about your business.11am. It's a packed hour of training, mentoring and support and leads to new business every month – it's powerful stuff!Stay for both hours or just one. It's also included in your £20 a month subscription fee.
FREE Facebook Ads webinar – You can access all webinars and training on the Insiders confidential mastermind group. We delete nothing and it's including in your £20 subscription fee. Learn more here.
Project 22.2. 1 White shirt. 222 people. 22 Locations.All Black & WhiteOnly 3 prints will ever exist signed by the artistIt's a huge project from stunning headshots company Bentley Portraits Lancashire based. Great to follow on social media and get involved.Got questions? Either respond to this email or contact mandie@thebusinesswomansnetwork.co.uk

£20 has never worked so hard in your business.
With business men and women from every industry you can think of, it works how you need it too;
Send your staff to us for training in marketing, blogging, communication, leadership, SEO, website design, confidence, resilience. Our courses and 24/7 mentoring is a very low cost way to grow your team.
Some members only joined for the 50% discount on courses. The Quit the day job course has a business planning module that a well established business used to secure a global contract!Some only want the networking, picking up new business and ideas to grow their business.
Some only stalk us – we know you do and that's okay.
Some only want the free promotion and there's a lot of that in your £20 a month membership. Publication to our award winning website. promotion through our IG, FB and LI accounts – check out how many followers we have to see how many people that is we can get you in front of.
Some have day jobs and are building a side income or looking to leave employment and launch their own business. For them they love the Quit the Day Job course and the mentoring and training on the mastermind group.
Some use it for market trends and to discuss new ideas and products they could launch. Insiders will be honest with you, so the quality of the advice is exceptional.
Some just love the safe space to say anything and know someone will get it. Off loading can really help with the right people.

Congratulations….To Caroline Beament, The Money Saving Mum and UW expert.
Every month one lucky Insider wins a course.
There's a lot to choose from.Which would you choose from this list?

Joining us is hassle free because business owners use us in so many ways, if it's not right for you, there's no minimum sign up period. Most members have been with us for over 10 years and new members can't get over how much you get for just £20 a month, but if your situation changes and you don't need us any more, we will miss your expertise, however cancelling is mega easy. It ensures we work very hard to keep you and you know we genuinely care about every penny you spend with us and will make it work for you and your business.It's a risk free way of trying our networking and business growth community.
Join here – it's just £20 a month
Didn't receive this email? You can sign up here if you aren't ready to join us.