Going viral – and getting a book deal
Savvy business owners don't just look after themselves, they donate to charity, ask third sector organisations how they can help, think of the business owners around them and want to genuinely make our communities and society better. I know that may seem a bit of a tall Super human hero attitude, but whenever I speak to business owners, they genuinely want to make a difference.
Alas many overthink sales and marketing and end up doing way too much because they've not sussed what really matters. Here in 2022 we need to bring the good stuff to people who are really struggling with this big weird world we find ourselves in – so sparkly, life is perfect marketing is not what we want. We want people that are transparent and honest. Fun and bold. Real and ready to listen.
Imagine my surprise when I end up on eBay and spend over 30 minutes reading one description of an ancient old caravan! Back in those days (last Saturday) the bids for that caravan were up to £830. This is a 1980's caravan that to be polite has seen better days. How is it worth £830…..well actually as of 5am on the 12th of April it has bids to the tune of £2100!
How?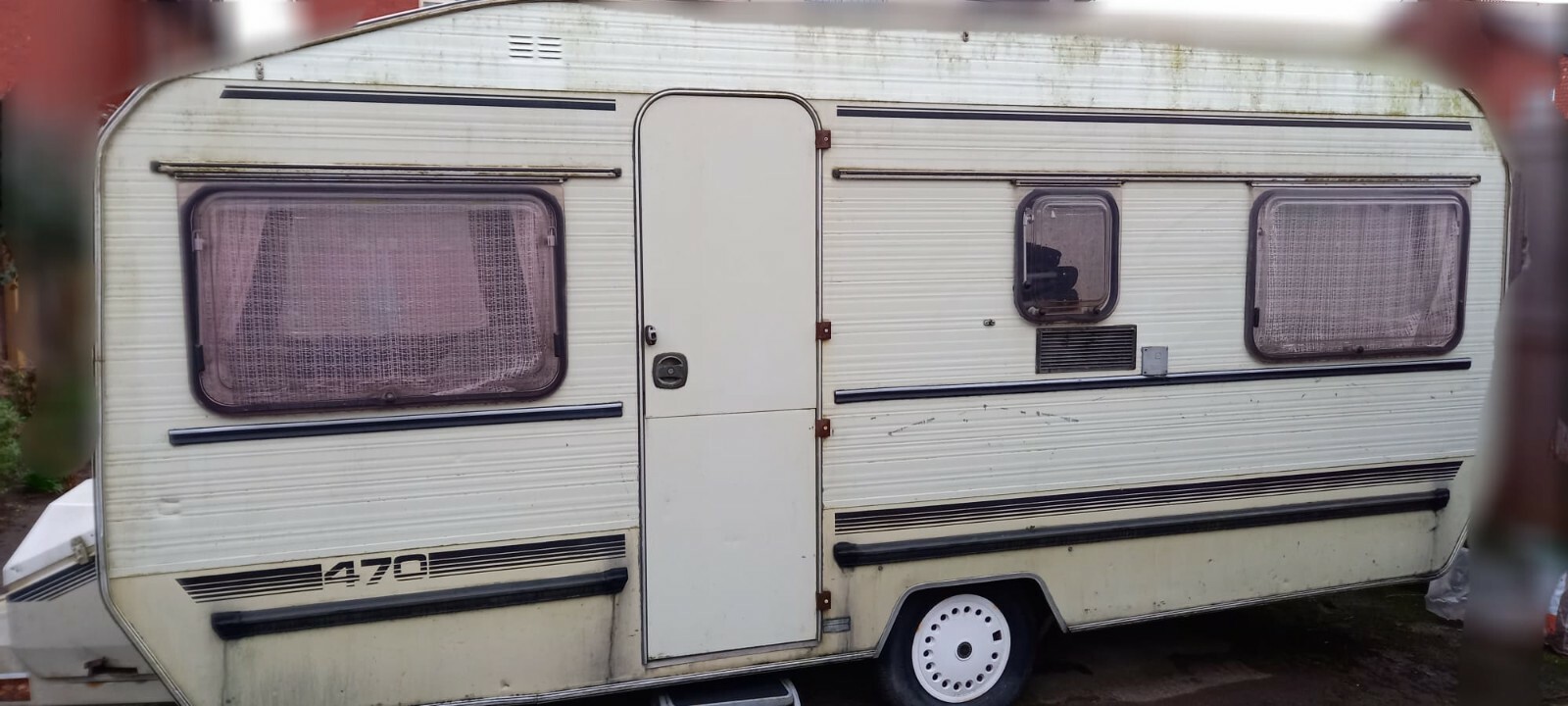 I'm not a slow reader (well Mrs Grimstone didn't think I'd get anywhere with my English – ha 2 best selling books so what did my 80's English teacher know!) but I've been spell bound by @CaravanMan80 writings and updates. (Yes the poor man "who doesn't do social media" has caved and got a Twitter handle.
I've worried about his knees after his escapades in freeing a fancy beer glass from his local drinking establishment.
I've worried if his Mum did actually manage to get the right pictures off of her iPad.
I'd really like his hero James Acaster to see his amazing viral story, will it happen I've questioned?
I've laughed until I may cry at some of the updates because his family sounds as normal as mine – I too have a sister that will get rid of anything that doesn't fit this seasons style only to be wanting it back in 5 years because "Oh that looks far nice than I'd imagined!"
He also has been honest about his own mental health fun and games and handles trolls and unkindness with brilliance and wit, the man is a born writing comedic genius – but what do I know, I write non fiction about the mind!
But what's the point of this mans updates that can be a few words long or answering the most pointless question? (And as business owners, we've all at some stage thought "Er, didn't you just read my website to get my telephone number and next to that said telephone number is the answer to the question you are now asking me?" )
The point is that after sadly losing his Dad, he has been a dutiful son (well to be fair, I think he just wants a quiet life with his tortoise but his siblings aren't likely to let that happen until his has got rid of the caravan) and agreed to help his Mum get the caravan off of the drive. All those memories. The holidays. Sat there.
He had aimed to "raise a few quid" for British Heart Foundation. That's when I was really hooked!
People struggle to think innovatively in business and often the most innovative answers are when you are honest, transparent and just your true self. CaravanMan80 may just want to raise a few quid, but at £2100, he has not only done that, he has got a lot of people popping over to BHF to leave a little donation too! And that is monumental!
BHF aim is to "Fund around £100 million of research each year into all heart and circulatory diseases and the things that cause them. Heart diseases. Stroke. Vascular dementia. Diabetes. They're all connected, and they're all under our microscope" and their vision "Is a world free from the fear of heart and circulatory diseases. A world without heartbreak."
Fear and heart failure is something I know all too well. I can not tell you and hope you never experience the moment when a cardiac doctor tells you that your 47 year old husband is "Not a candidate for surgery and the situation is rather hopeless." I refused to believe that and found Harefield Hospital and Mr Bhudia, as his secretary Chrissie (Yes we became on first name pet name terms!) said "Mrs Holgate, when everyone else says there is nothing that can be done, that's when Mr Bhuddhia is there". That wasn't some Super hero tag line, Chrissie was spot on and after some very complicated open heart surgery and some state of the art "can only be done by 5 doctors in the world" scary AF days where he wasn't bothering to breathe or restart his own heart, he has a normal functioning heart! That's the miracle of BHF work right there!
That is what Caravanman 80 is really doing. Raising awareness that Dad's die in arm chairs because people don't know the signs of heart failure (Yes Caravanman80, that was 1 of the moments I cried, because I was checking to see if my husband was breathing for over a year.) That when you are open and real, you can make a difference in the world. Not some tagline from a super hero movie, real life.
Caravanman80 has to write a book. Has to have his own blog – I'd be his Number one fan – can we get T-shirts printed?
He's likely to be dragged out of his quiet life with his tortoise into writing amazing works that make us feel connected, make us laugh and raise some money for British Heart Foundation who save lives like my husband. He may want to keep some of those royalties, he has plans for a holiday or a super yacht.
The bidding closes in less than 4 hours. I'm supposed to be up early off to celebrate my sons 21st birthday. It can wait until after 9.03:52 BST right?
If you've got £5 laying around, we know how hard things are for millions right now, so don't feel any guilt if you can't, just share Caravanman80's tweets or this blog and enjoy your day.
Thanks for reading and Caravanman80 when the book comes out can we promote that for you too?
Here's a pic of Caravanman80's Dad (just because)…(I'm not sharing GILF of his Mum, just no. Go to the orignal eBay post for that here.)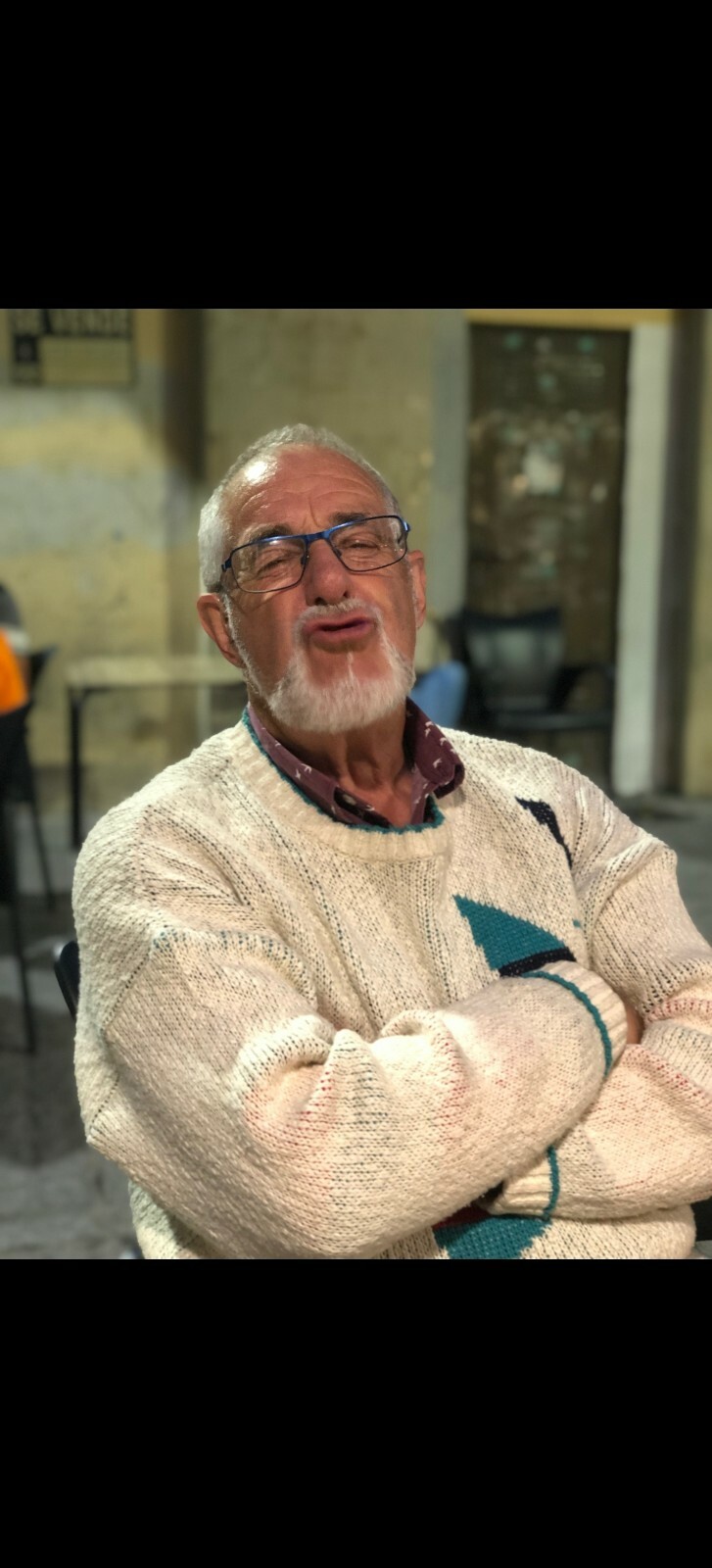 And here is what it is all about. When my husband was out of ICU his surgeon took the time to tell me everything they'd done to save his life. To take his heart from 15% to 55% (which is classed as healthy – few have a 100% heart function.) That's the work of BHF so give them a shout out using this link – https://www.bhf.org.uk/how-you-can-helphttps://www.bhf.org.uk/how-you-can-help and if you do something big or small for charity, thank you.