The Business Womans Network Mission Statement.
10 years on, we still ask – Are we getting this right?
We value your feedback and aim to all we can to assist your professional career.
The Business Womans Network feel incredibly passionate about business women's success, and because of this from day one we have had a mission statement. It means from the very first time we meet you we can always be sure that at every event, every email, every contact with you we are reminded of our commitment to you.
Here is our mission statement;
The Business Woman's Network is as passionate about every business woman's success as they are. Providing proactive networking, the place to learn new skills with some of the country's finest speakers on Business and Success, get the solutions they need, road test their ideas, practice their skills and promote their business. We believe in every woman's ability to achieve what they want to and will always be there to support that in a relaxed welcoming environment that encourages personal and professional development and ultimately success.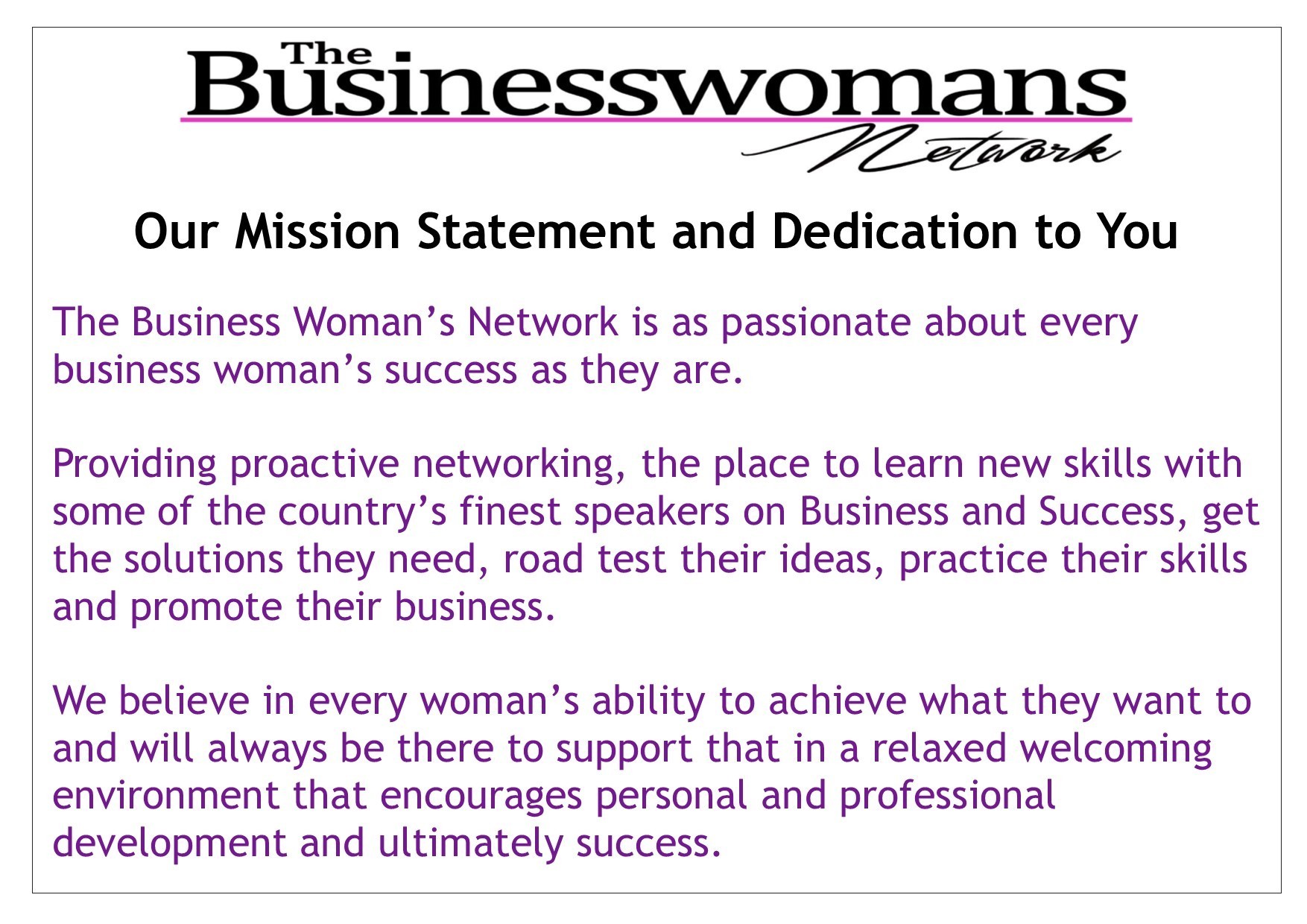 We would love to know from you if we are getting this right?
If you tell us good or bad, we would like to know and obviously the good ones will get tweeted, so please add weblinks to your comments, to make it easier for us to spread the word about your business.
Thanks for your time and your thoughts.