How to love the sun and not kill your business this Summer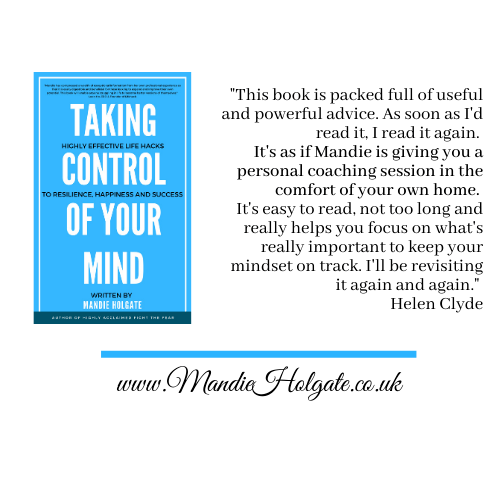 The sun is shining, summer is here, it's all sandals, suntans and socials, but what does that do for productivity in the summertime?
Research shows that productivity can take a nosedive as the temperature soars and we head for the ice cream truck in our break. So what can you do to increase productivity, enjoy the sun but not damage your profit margin or Autumn's success? Here's our quick guide to just that!
Cram it in. Like the tiny suitcase that you were convinced could fit just one more pair of shoes, have a cram. If you really don't want to work a long day in the office get incredibly focused on what needs doing and only work in 90-minute slots. The only way you will really cram in some top quality work is if you ensure the phone is off and away, you don't look up and engage with conversation or daydreaming and you don't open additional tabs to "just check something." 90-minute slots have been proven to be the maximum time a human can work without starting to damage their flow and results. So….
Have a break. It can be hard when you look out of your office window and everyone seems to have an icecream, shades and a pair of shorts on and your stuck in an office with the air conditioning on arctic settings. So take a break. Don't take the phone, get out and really appreciate some quality time in the sun. And ideally, that will be in the park or at least near a garden. So many studies show the power of nature to help our mindset, attitude and emotions. And that real break can be good for creativity and productivity. You may have stepped out of the office for half an hour but your brain carried on processing what needed to be done!
Cool it baby. If you feel hot and sweaty and can't risk lifting your arm up for fear of sweat rings offending everyone. What does that do for your mindset? And when our mindset nosedives so can our productivity as our confidence is knocked and we just don't want to be there! Have a handy Summer stay cool toolkit. There may be a strict no bare legs or sandals (unwritten rule) in your office (which let's be honest may have gone out of the window thanks to the pandemic!), however, at the safety of your desk no one need know if you slip into something more comfortable (and no that's not a bikini and sarong….or is it? Bottom half can't be seen right?) Choose the right materials and clothes too. Have the deodorant to hand and if a water bottle is not within reach 24 hours a day then you are at risk of making your brain dehydrated. And that's never good for results. Studies have shown that we are on average 4% less capable in exams when we are dehydrated – we wish we'd known that in our teens!
Get strict Set yourself some kick butt deadlines. Test how fast you really can get that proposal out of the door. This gives you the incentive for next time and helps you to time manage better for the future too. Even if someone is not breathing down your neck for your work, set deadlines that mean you are out of the office at a decent time. Not good at setting deadlines? Head over to the INsiders and let us and those amazing business owners inspire you into action. We know this course of action works powerfully and leads to some amazing things. Not joined the Insiders yet? Learn more here.
Change it up. It's no good acting like the heat is not there. If you having meetings consider having them in the garden, in the park or somewhere outside. Be mindful of papers flying away, suntan cream (you can still burn in a meeting) and have a hat. Ideally, ditch the sunglasses in a meeting. You can risk looking unreadable and that can put people at their unease. Not something you want to see happen in a meeting. Hence a gorgeous hat to shade your eyes is best. Get flexible with your hours too. It doesn't start to heat up until after 10 am and if you know you can become a literal hothead, get the majority of your work done early. It takes the pressure off of your day, gives you a sense of achievement and means you can get the barbie lit by 6 pm!
Watch out! Watch out for the "because I'm worth it syndrome" When we are on holiday our inhibitions drop and we do, eat and drink things we may not do at home. When the sun shines and the air smells less like an urban dust bowl and more like a tropical beach, our brains can easily trick us into thinking its fine to have a glass of wine tonight, and tomorrow night, and so on. Alcohol really can change our ability to focus and get things done. So while it's lovely to sit in the sun with a cold glass of….. It's not likely to do wonders for your brains functionality tomorrow. The glass of wine is not the only thing to watch out for. We can become flippant on bedtimes staying up to stargaze and bat watch, we can end up going out for more calorie-rich but nutritionally poor meals and really start to ignore our good habits that we have at different times of the year, with the cry "It's Summer!" Your career won't thank you for damaging your success because the sun was shining. Always think long term. You only get the 1 body, so it's best to look after it.
Give in. If you are melting and really can't face it. Then find a comfy place in the shade and work there. If work feels too much then use the time to learn new skills. Do pick up the phone but don't hang out on social media with no real purpose (it doesn't look good for your business either!) What skills could be useful to you? What professional ideas are you interested in? Use this opportunity to brush up on your knowledge, however, make sure you do the first 6 tips first! And remember as an Insider you get a discount on some amazing courses from our founder too. Learn more here.
And if you are lucky enough to be flying/driving off this summer or just staycating, don't forget our Founder Mandie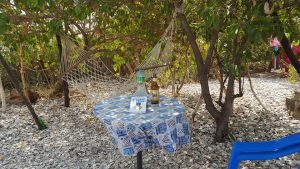 Holgate's book Fight the fear can be bought in all UK airports! A top read for the holiday and we love seeing your #Fightthefear selfies by the pool!
And her new book is available on her site along with her FREE book helping you fix your Imposter Syndrome.