Empowering Women in Uganda: Opportunities for UK Business Owners to Make a Difference
When NLP expert and diet mindset coach Caroline Tyrwhitt was given the opportunity to speak at an event in Uganda, Caroline took the opportunity to not only have the holiday of the lifetime and inspire a lot of Ugandan's, she also came back with a passion to help more!
Here Caroline shares the details of her dream aspirations that she posted to our confidential mastermind group. We always say "if we know what you are working on we can help make it a reality." If you are able to help Caroline, please post to the Insiders (Use the magnfying glass to find these Wish list items, tag Caroline or email her here.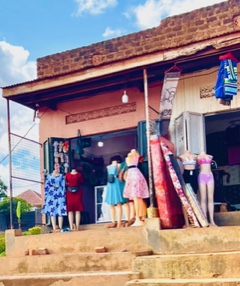 Thank you for your support Insiders, as many of you know as well as being an assistant head teacher, I also own Free to be NLP and Model of Excellence. Following a transformative trip to Uganda, where I had the privilege of meeting various groups of determined and talented women, I am inspired to share their stories and seek your support. These women are seeking assistance to enhance their education, economic well-being, and freedom. Mandie suggested I share my wish list here;
Wish 1: Expanding Markets for Handcrafted Goods During my journey, I met a passionate teacher with a small shop and workshop. She employs local women who skillfully create leather sandals, dresses, bags, and other items using recycled materials and natural resources like bamboo and banana leaves. To ensure the sustainability of their enterprise, they seek to broaden their market reach beyond the local community. Suggestions for finding markets, affordable online selling options, and exploring exporting opportunities would greatly benefit them.
Wish 2: Supporting Education in Rural Schools In rural areas, schools struggle to attract qualified teachers due to financial constraints. Parents often cannot afford school fees, yet they value education for their children. I encountered a rural school where most teachers, predominantly women, are unqualified yet dedicated. They have even been teaching without pay for the past month. Raising funds to support teacher salaries, seeking sponsorships, and exploring training programs like "Send My TeachertoSchool" would greatly assist in providing quality education to these deserving children.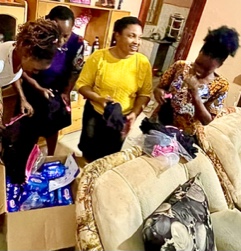 Wish 3: Empowering Young Women through Skills Training At the Skills Centres I visited, I witnessed the remarkable work being done to empower young women and men who have dropped out of school. These centers offer courses in tailoring, hairdressing, IT, baking, and more. However, they face challenges in acquiring machines, equipment, instruction books, and supplies. Knowledge of potential sources and logistical support, such as shipping container suppliers, would be invaluable in ensuring these centers can continue providing life-changing opportunities.
Wish 4: Building a Medical Center for Women's Health Care A dedicated group of Soroptimist women have acquired land with a vision to construct a medical center that will offer free healthcare to women in impoverished areas. The group consists of doctors, nurses, midwives, and emergency technicians who are willing to contribute their time. As they gradually build and equip the center, they require assistance in fundraising. They specialize in cancer care, an area severely lacking support for older, economically disadvantaged women. Ideas and strategies to support their fundraising efforts would be greatly appreciated.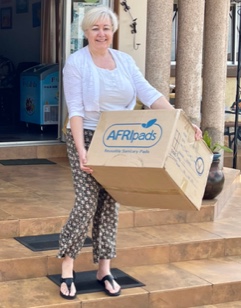 Wish 5: Addressing Period Poverty and Supporting Education Period poverty is a significant issue impacting the education and economic well-being of young girls and women in Uganda. Reusable sanitary pads, like those provided by Afripads, offer a sustainable solution. Supporting initiatives to combat period poverty in Uganda or collaborating with organizations advocating for free period products in the UK could have a profound impact on the lives of these women.
The people I met in Uganda are amazing. They represent the strength, resilience, and potential of women in Uganda. In my view UK business owners have an incredible opportunity to make a positive difference in their lives. By supporting market expansion, education, skills training, healthcare, and addressing period poverty, we can empower these women to achieve their dreams and create lasting change. I know Insiders will help me and Mandie has offered her services too. I also know that as I work on these wishes and aspirations for amazing people that face so much I will be able to share my journey and work on this award winning website, through the Insiders social media marketing and monthly newsletter. Thank you for your support.