Wow these come around quick. As the Founder of the BWN / Insiders (Mandie Holgate) I adore reading this. To hear all the exciting news from our members. Don't get me wrong there are some members who are having a challenging time right now and it's good to know they've their business family to support them. However don't buy into the media hype that it's all doom and gloom because it isn't.
Do you know we saw new members join us every single month so far in 2023?
That's proof that business owners and charities are stepping up and working hard to ensure they don't just survive but thrive, no matter what the winter of 2023/2024 looks like.
Our members are achieving great things. Join us and £20 will prove it to you too. This is a great read so grab a cuppa, just don't ask me to tell you my favourite blog article this month because I couldn't choose!
Didn't receive it?
Look to the bottom of the page to sign up or email me personally and I will ensure you are added to our data base. You, Your business, Your Team and Your Goals matter immensely to me and all INsiders.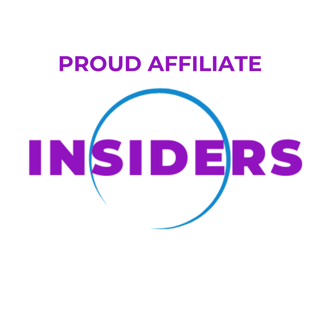 Got your logo?
Members love sharing their Insiders love!Check out our logo on corporate away day, events and artist 
Sunflower Artistry here.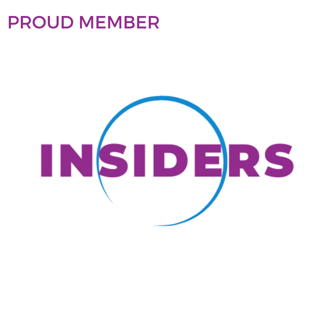 Hi Business Owner,
Can £20 a month really grow your business?
Well here's members sharing their amazing news that could inspire you too. In this months newsletter we cover; 
Insiders advice.
Congratulations to…
Insiders looking for?
Can you help our members?
Free networking. These events are insanely good for business and morale.
Competition winner. Win courses and training worth thousands. 
New members this month.
Follow and say Hi.
All the Juicy good stuff. From our blog.
Want to feature? Email us. All members feature for free. We promote you every day.

Does it work?It's a great question and one we can only partially answer*.
Last month Helen Watson from Silverstreet clinic wanted to find new therapists to come on board with their new premises – we featured them in this newsletter and they found new therapists.*The Insiders will always remain confidential to ensure the quality of advice and support covers everything professionals want. We share only what is a greed to be shared. (Which is annoying because there's so much good news to share.) 

Join us

Insiders advice…
We asked Insiders to tell us one thing you've learnt this year that would help others and one reason why they are Insiders. More insights from Insiders to come. 
Be consistent and love what you do. For me the Insiders is a safe and supportive environment to ask questions and take on learning from everyone and I can pop in anytime around my full on nursing role.Claire Jakes Meamora, nails made easy. https://meamora.co.uk/clairejakes
Build your tribe it's essential to build the right one and be at ease with discomfort and don't be afraid to ask. Why Insiders? Networking on my terms.Julia Wingfield Vegilove and We Care Home Away

Insiders are on the look out for…
Top UK Chef Paul is looking for AirBnB's that want to wow their guests and feature in the influencer social media for free. A great way to ditch needing Airbnb and their fees.
Artist Paola Minekov is looking for connections in dance academies and theatres.
Wedding suppliers to collaborate with for a number of highly specialised Insiders.
And Lydia from Belhus Properties is looking for companies with products or services aimed at home and lifestyle industry? For the next Essex Property Show, Charter Hall, Colchester, Essex. 5th and Saturday 6th July 2024. As an Insider you can showcase your business with a special £50 discount off the stand price. Spaces are limited. Contact Lydia on 07944 443843 or post to the Insiders.

Who are your members?
Our members are a diverse range of men and women;
Sold £118,000 in sales via The Insiders in 19 months.
Another increased their database by 3100%.
Launched into new territories.
Became an multi-award winning business within 2 months.
Actively uses PR to grow their business every month.Grew from 50 employees to 110.
We now help train their team.
Gained a contract through their local council without going through procurement.
Went from B2C to B2B – yes more lucrative.
Charity went from unknown to easily finding fundraisers and filling events – more on that next month.

Click here to meet our members.

Congratulations to….Lets celebrate;
Enshirah Al-khamar from Hamdah London on winning The Perfect Gift Awards Best Luxury Fragrance Manufacturer.
Melissa Dickinson from Menopause Vitamin Company are excited to announce they are running low of their new brand of menopause supplements and a new order has gone in. Insiders get your orders in and thank you for spreading the word on this amazing company. 
Isobel Chaplin from IJC Finance Ltd on another new employee and new premises.Talk about fast growth. 
White Label Detroit Pizza, the UK's No 1 home Detroit Style Pizza is delivered anywhere in mainland UK. Insiders got a celebratory discount, Thanks King of Cheese, Paul Boorman. 
Sarah Stephens for finalist in the Cheshire Small Business Awards for Best Customer Service. Sarah has asked Insiders to vote for her so do add your vote.
Karen Rhodes on winning in the Corporate Live Wire Global Awards.
Alex Woolf on launching a new clothing brand to compliment her growing Wellness Consultancy that specialises in scar healing and menopause worries.
To our Founder who has accepted Collaborative Columnist role for Salon Education Journal's into 2024.

Join here

New members.
This month we welcome;
Dino Tartaglia from Success Engineers.
Jasmine Madhan, Metro Bank Learn more here.
Sue Davies Editorial Director at Salon Education JournalCharlotte Fuller from Charlotte Fuller Tech
Sian Chambers from Blink Hynotherapy.
Fernanda Correia from Treat me Right CIC

We can't wait to network with you and promote your business to our huge audiences.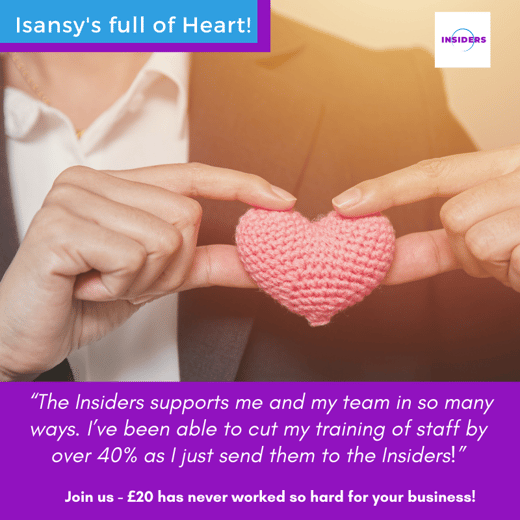 Seeing medical innovation experts Isansy, grow and grow makes us very happy. Here Isansy share a lot of heart news since this month sees World Heart Day. There's some truly inspirational stories here to read.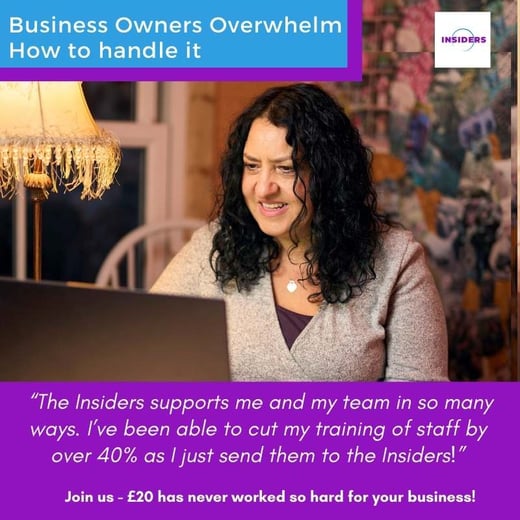 Overwhelm is something every business owner and professional has to hande. Here's how best selling author and editor Soulla Christodoulou handles it.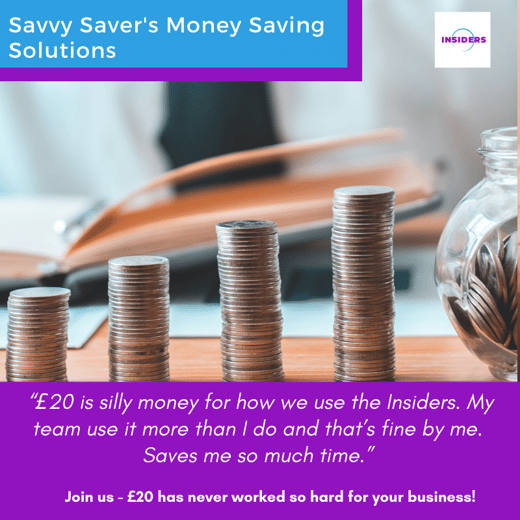 Caroline Beament, AKA The Money Saving Mum's network is growing fast, because not only does Caroline help people save money on their utilities, Caroline has a business  model that fits around the day job and a new book to promote. Here Caroline shares tips on making your money go further.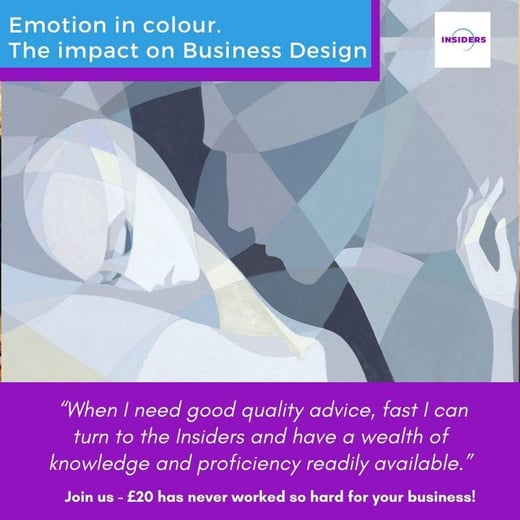 Talented London Based Artist Paolo Minekov does it again with this stunning article about colour and emotion. You will want to read this.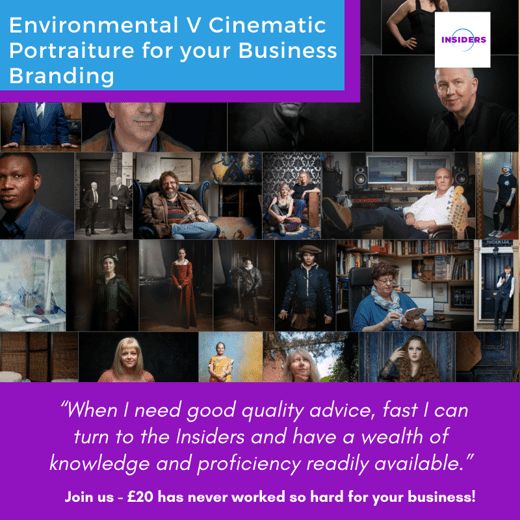 This sums up our Insiders. An Insider asked about the different styles of photography for branding and business and as fast as you can say "Cheese!" John Bentley had put together this useful article on cinematic versus environmental photography. Check out his amazing portfolio here.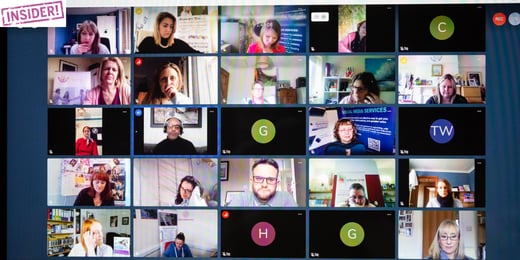 We can prove our unique style works…
 Recently some of our members are expanding to work with customers overseas and with this comes new challenges. Insiders turned to our Founder Mandie Holgate and asked;
1. How can we power up our networking?
2. Can we network in the US or Asia as we do in the UK?
The results speak for themselves and we can't wait to be allowed to tell you more.

EVENTS 
Not just our networking events…
19.10.23 October free networking and business growth event. Virtual.
"Up North" Meet up 12th October. Location between the most Insiders to reply.
Free of course.
Don't forget there is free training, webinars and planners on many areas of business all included in your subscription, can't find what you need? Just ask.Got questions? Respond to this email or contact mandie@thebusinesswomansnetwork.co.uk

£20 has never worked so hard in your business.
With business men and women from every industry you can think of, it works how you need it too;
Send your staff to us for training in marketing, blogging, communication, leadership, SEO, website design, confidence, resilience.
Our courses and 24/7 mentoring is a very low cost way to grow your team.
Some members only joined for the 50% discount on courses. T
he Quit the day job course has a business planning module that a well established business used to secure a global contract!Some only want the networking, picking up new business and ideas to grow their business.Some only stalk us – we know you do and that's okay.
Some only want the free promotion and there's a lot of that in  your £20 a month membership.
Publication to our award winning website. promotion through our IG, FB and LI accounts – check out how many followers we have to see how many people that is we can get you in front of. 
Some have day jobs and are building a side income or looking to leave employment and launch their own business. For them they love the Quit the Day Job course and the mentoring and training on the mastermind group.
Some use it for market trends and to discuss new ideas and products they could launch.  Insiders will be honest with you, so the quality of the advice is exceptional.
Some just love the safe space to say anything and know someone will get it.
Off loading can really help with the right people

Congratulations….To Julia Wingfield from Vegilove and Disabled holidays in France.
Every month one lucky Insider wins a course.
There's a lot to choose from.Which would you choose from this list? and they are fast working.

Joining us is hassle free
Because business owners use us in so many ways, if it's not right for you, there's no minimum sign up period. Most members have been with us for over 10 years and new members can't get over how much you get for just £20 a month, but if your situation changes and you don't need us any more, we will miss your expertise, however cancelling is mega easy. It ensures we work very hard to keep you and you know we genuinely care about every penny you spend with us and will make it work for you and your business.

It's a risk free way of trying our networking and business growth community.
Join here – it's just £20 a month