Could you really spot ADHD?
Members (Insiders) are able to share their blog articles, good news and marketing content with us for inclusion in our award winning site. Non members pay £75 per article to feature on our site (with backlinks) you as a member, get that for free.
This is an exceptional insight into Michelle Shavdia's work at Find Your spark around ADHD. You won't regret putting a few minutes aside to read this!
To those of you who didn't see or hear about it, Prince Harry was 'diagnosed with ADHD.'  I use this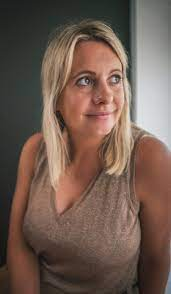 term loosely and in quotation marks as it was not a proper diagnosis by any means and was based on Gabor Mate, (who is not a psychiatrist), reading his book, with ADHD. I mean, given that I have ADHD, and I have always had a soft spot for Harry and his way of being, it kind of makes sense but again, it is not fact as he has not gone through the proper ADHD diagnosis assessment, which one has to do in order to be properly diagnosed with anything.
Otherwise anyone could say, 'I have a bit of ADHD!!' But it got me to thinking about the well-known and not so well-known people who have ADHD in the media, some of whom give ADHD a good name and some who are unfortunately not.
Let's start with an Essex reality star, given that this is the county I now live in. You may or may not know Tommy Mallet from The Only Way is Essex who himself was only diagnosed with having ADHD last year. His anger outbursts on the programme along with his entrepreneurial drive and determination are all signs of ADHD (over 50% of entrepreneurs have ADHD) are evidence of this. I do not watch The Only Way is Essex anymore, but I did watch 'Georgia and Tommy, Baby Steps' which looked in-depth at this diagnosis and I found it to be a really well made programme which was heart-breaking in parts. Tommy is sensitive to sound which made it difficult having a newborn baby who obviously cries. I can relate to this (the sounds, not the baby part) and people with ADHD are known to be more sensitive to sound, taste and feeling/textures as well as emotion.
Everyone's favourite Pirate?
Someone else you may or may not have known who has ADHD is Johnny Depp (which may explain some of what went on recently between himself and Amber Heard.); Justin Timberlake and Will I am, both super talented and creative visionaries and Jamie Oliver, cooking extraordinaire who went on to have multiple enterprises based on his initial cooking vision.
Females with ADHD include comedy great and hero of mine growing up, Whoopi Goldberg, Emma Watson, who played Hermione in Harry Potter and Olivia Attwood, reality star, presenter and so much more whose ADHD is evident in her humour that's for sure. Going back to the entrepreneurial streaks that people with ADHD have, Richard Branson has ADHD and said that once he was able to harness his talents and imagination, he was able to build a phenomenal business empire.
There are some with ADHD who appear to give it a bad name and reputation but do they really? Or is it that their ADHD has not been spotted in time and therefore not treated and supported, which is what is needed (For additional advice read my blog discussing this on my website). There was a tragic case of a young man who stabbed his grandmother to death and they spoke of how he was not getting the right help for his ADHD and was often self-medicating with cannabis. This is a really sad state of affairs, which could have been prevented. Stephen Bear, another reality 'star' has also been diagnosed with ADHD and like him or loathe him, he is certainly a character and one wonders whether his ADHD was manipulated as he clearly does not know the meaning of boundaries.
Challenge or super power?
I hope I have illustrated that whilst having ADHD comes with some challenges that need support it also comes with gifts and strengths and what some would call superpowers.  If utilised in the right way by a ADHD coach who understands the ADHD brain (along with medication if wanted) these challenges can be mediated.  I see myself as the most personable, ADHD coach, Essex has, and I offer no commitment FREE 30 minute exploratory call to see if I am the right fit to help you.  Email info@findyourspark.co.uk or visit my website www.findyourspark.co.uk to find out more.  I look forward to hearing from you!!!
We told you! What a great read. Michelle is an active member of our mastermind group and we all actively share advice and ideas (as well as ask for opinions too) we would love to welcome your expertise too. Learn more and join here.